Bohemian Healing Wrap Bracelets
Shop and discover incredible men's & women's Boho Festival Bohemian Gypsy bracelet & gifts store. Stone wrap bracelets, crystal beaded cuff bracelets. Round beads, tube beads, rectangle beads, jasper, onyx, tiger eye, amethyst, opal, rose quartz, clear quartz, lava stone, howlite, turquoise, labradorite, lapis lazuli, carnelian, amazonite, agate, tree of life charm, native american eagle eye feather pendant, arrowhead pendant, greek olive branch, copper, alabaster, hamsa amulet jewellery online shop. Find and pick out healing beaded bracelets for Chakra Reiki Healing Meditation & Yoga. Download the free eBook: "Living Your Peaceful Island" to learn more about how do I choose a crystal.
Deep Truth Stone - Black Braided Rope Wrap Boho Bracelet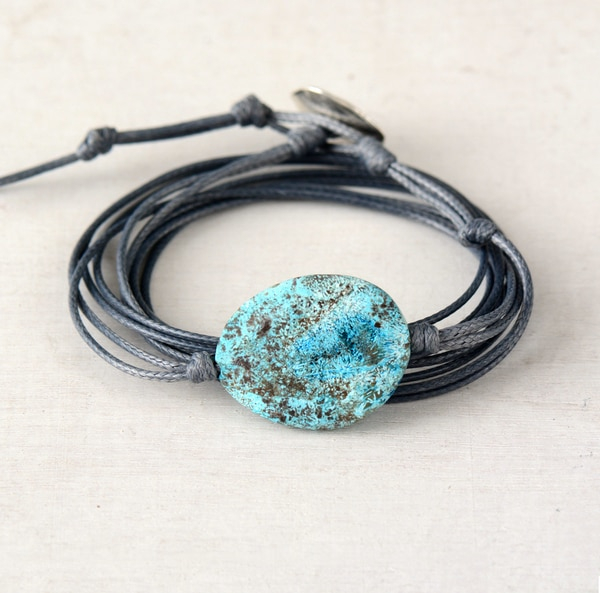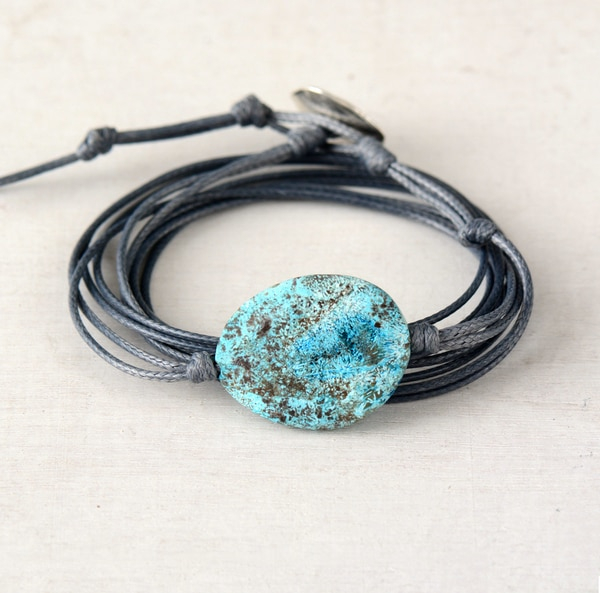 Deep Truth Stone - Black Braided Rope Wrap Boho Bracelet
This stunning Bohemian Wrap Bracelet is carefully crafted with a large Azurite Chrysocolla Amulet gemstone and black durable wax cord. This is a perfect minimalists piece with exceptional protective healing properties. A thoughtful gift for you or someone special in your life.
↓See down below for the amazing healing properties.
Gemstones & Crystals Healing Properties
Azurite Chrysocolla is a peaceful turquoise-blue/black stone that discharges negative energies, calms the mind, and allows truth and inner wisdom to surface and be heard. Also known for strengthening ones character.
♡ Since gemstones & crystals are natural materials, the shape and colors may vary slightly from the picture, making this beautiful handmade item unique just like you!
Related Products